About Voncor Communications
Welcome to Voncor Communications, LLC, a Connecticut-based marketing communications agency where digital, social and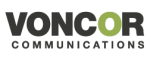 traditional marketing communications programs for small businesses, marine marketers and b2b/technology firms are developed with creativity, efficiency, and enthusiasm.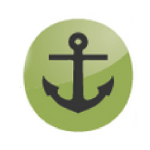 Our areas of focus – small-business marketing, business-to-business/technology marketing and commercial/recreational marine marketing – reflect vocational expertise as well as personal interest. We do this because it's a passion, we find our client's businesses interesting and we remain enthusiastic about the art and science of marketing communications.
20 plus years of experience on both Madison Avenue and in Silicon Valley helps us bring the right mix of emotional and rational appeal to our work (all customers – be they boaters, small business customers or business decision makers are people, after all).  We listen well to make sure we understand what makes your business and your customers unique; guaranteeing great ROI on our client's valuable time (and budget!).
Finally, we have great passion for the dynamic, thriving nature of today's marketing communications environment and for helping our customers grow their business.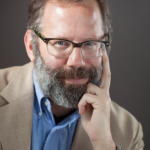 Led by EJ Vongher, Voncor Communications delivers innovative but practical and results-oriented marketing communications strategy, tactics and executional oversight for small- to medium-sized businesses. Much of the strategy, positioning and messaging work is done by EJ Vongher, who then brings in domain experts in areas such as web design, graphic and brand design, print and collateral art direction and other areas requiring specific skill sets such as Search Engine Optimization, Event Marketing or structural graphics.  Our model eliminates much of the overhead and inefficiency associated with traditional advertising or web-development agencies and we take pride in getting it right from the start.
---
Our Partners – People we work well with …
Anita Hoag is our partner in communications planning, organic search and lead generation programs. An experienced advertising agency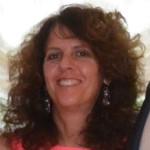 media and communication planning expert, Anita is skilled in traditional media as well as digital and social media planning as well as website SEO, Google AdWords pay-per-click campaigns (Google search certified) and website analytics and optimization recommendations. Anita, who lives outside Springfield, MA, holds a master's degree in Communication from the University of Louisville and a B.S. in Marketing/Minor in Music from Northeastern University.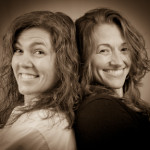 Super 9 Studios – When it comes to most of our WordPress websites, photography needs or caffeination requirements, Voncor Communications turns to the supernatural powers of the Hurricanes – Sandy Connolly and Irene Liebler, of Super Nine Studios. When they aren't playing music at New Haven's Cafe 9 or having their photography shown at New York's Salmagundi Club, Sandy and Irene own and operate Super Nine Studios which provides web design, web production, graphic design, and photography services. Sites we've developed together include Connecticut Roofcrafters, The Marketplace at Guilford Food Center and the Niantic Community Church.
---
Have a question, comment or need our help? Please reachout …