Recently, content marketing firm BuzzSumo analyzed over one billion Facebook posts made by 30 million businesses to determine what attributes successful posts shared as well as those displayed by less successful posts. The first question you should ask, of course, is what defines a successful post.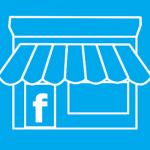 Every industry is different, every business is different and every company's objectives for social media are different. The brand builder in me says that increases in awareness or positive predisposition toward my clients connote success but let's stick with more readily measurable factors:  posts that create some form of action such as a like, a share or a follow.  
With those caveats out of the way, you can learn a heck of a lot from examining one billion Facebook posts from more than 30 million brand pages. And you can easily suffer from information overload. If you are interested in viewing Buzzsumo's presentation, they posted it on slideshare. But as it relates to small- to medium-sized businesses, these are some of the key takeaways.
Generally, posts made between 9 pm and 11 pm will get seen the most.

This is because posts at the time have the greatest likelihood for engagement; it's when the fewest people are online posting so your post benefits from less competition and engagement (likes, comments, shares) is a critical factor for the Facebook algorithm placing them in as many members feeds as possible. This is the same

reason why you will see savvy social media mavens liking their own posts.

Facebook Posts with Questions or Images get the most engagement

– of the six types of posts a business can place on their page, those with either questions or pictures are far more likely to create interaction. If you want to really juke engagement, combine questions with images – such as in a poll or a quiz. This combination gets almost six times as many interactions as the worst performing post type:  coupons/discounts. And from what we know about discount tactics, you also run the risk of brand deterioration.  Also noteworthy –

if you are looking purely for shares, posts with video have the greatest likelihood of meeting that objective.

Using YouTube as a video hosting platform may inhibit engagement

– as just mentioned, the best type of post to create sharing is a video. However, videos that are embedded in your post are far, far better than requiring the audience to go to YouTube or Vimeo; embedded videos will get almost seven times the number of interactions.  

Take a few minutes, click the "upload photos/videos" tab and load the video asset off your desktop.

Sundays are the best days for post traction

– posts that are made on Sundays have at least a 25% greater chance for engagement than those places on any other weekday. Saturday follows Sunday in terms of being the best day for post traction. Midweek posts are the worst in terms of engagement potential. This doesn't mean you have to work on Sundays, however –

use a post programming tool like Buffer to schedule posts you've crafted during the workweek on a Sunday.

Medium-length linked content gets the most engagement

– many businesses use their social networks as an onramp for content marketing. If enhancing the viral nature of content is important to you, the best article length is between 1,000 to 3,000 words. Shorter articles (less than one thousand words) are least likely to be shared and longer articles (3,000 to 10,000 words) fare only slightly better.

The shorter the Facebook post the better

– a colleague of mine pointed out earlier this year, "people just don't want read these days". As a copywriter that hurts to hear, but this research clearly indicates a direct correlation between shorter Facebook posts and the likelihood of engagement. Posts of 50 characters or less fared best.

I take solace, however, in that short Facebook posts linking to mid-length content seems like a killer combination.

Hashtags inhibit Facebook Interaction Performance

– finally some news we can all use. The ubiquity of hashtags we see in Facebook posts these days may actually hinder post engagement.

Created organically by Twitter users as a way to categorize messages, we've seen them more and more on Facebook these days either as a result of social media posting tools, an attempt to be au courant or as a wry comment on the pos content. They reduce interaction by 34%.

#KeepFacebookHashtagFree.
In summary, as a small business owner you know what works best for you – I would view this information as providing some guardrails as you travel along the social media highway. Should you want to discuss your strategy, tactics or send up a flare – contact me here.