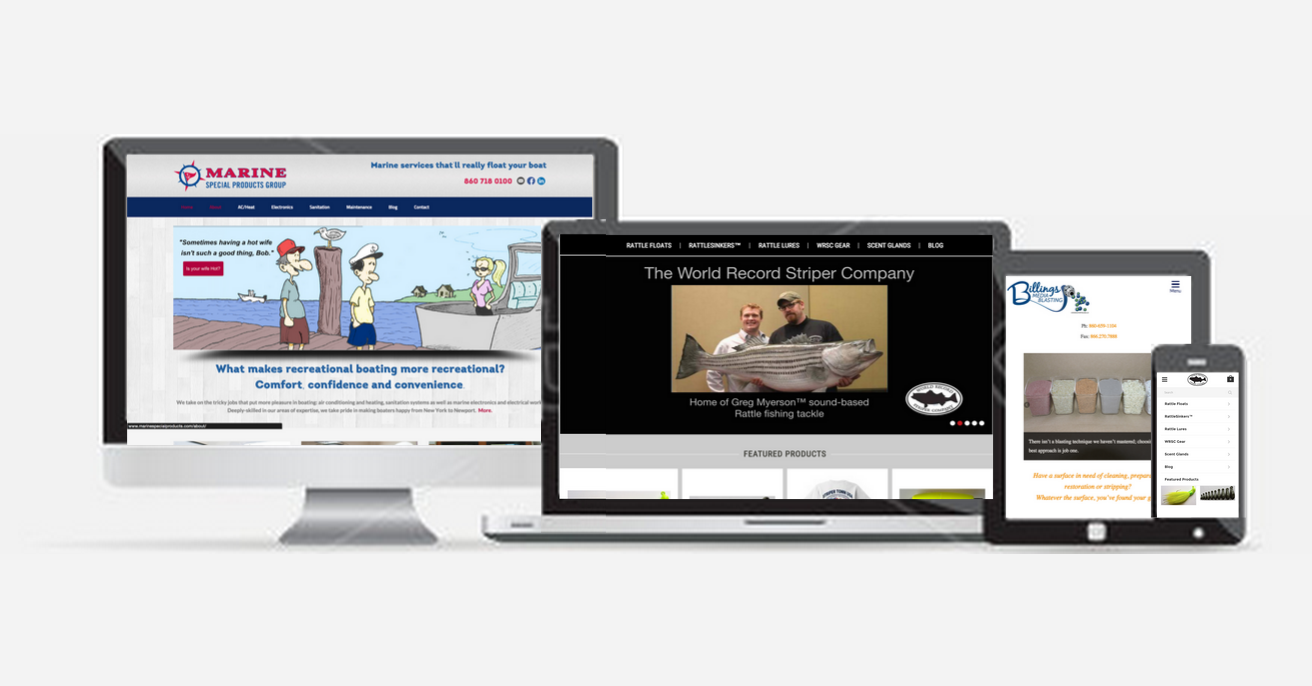 ---
Website and Digital Services

Your website is the 'digital doormat' for your business: the first impression you create.
Digital design and implementation are the bread and butter of what we do here at Voncor Communications. It's in our DNA; we've been connecting people and businesses via the Internet since before it was called the Internet.
We strive to provide our clients with the very best in web-based technology, world-class design and cutting-edge marketing solutions at an affordable price.
We prefer to work with people (as opposed to committees or departments) to develop websites for people, that people can easily use to gain understanding and benefit. (We like people! Especially boat people!).
We are a full-service design shop where no job is too big or too small. If your challenge sparks our curiosity, you are guaranteed we'll tackle it with passion, creativity and professionalism.
To get a feel for some of the sites our team has created over the years, click here to see the wide variety of sites developed by our web execution partners at SuperNineStudios.
Convert your audience's social tendencies into profitable business connections and communications channels.
You can't dispute the prevalence of social media: TechCrunch pegs 73% of US adults as users of social networks; Facebook has become the most visited site on the entire Internet. We think customers of local businesses and boaters, two of the audiences we know so well here at Voncor Communications, are even more social than the norm.
The challenge for businesses: how to extract value from time spent with this mass of digitally networked humanity; it needs to be more than just being social.
We've been active in social media since the days when "poking" was the predominant Facebook activity; we get it and will help you understand and profit from it. We provide the ideas and tools to start and shape conversation, grow networks and create lasting relationships.
We can help you:
Determine how many and which social networks to utilize
Shape and execute your profile and social page presence
Create a posting and content sharing strategy
Integrate assets for write once/publish many efficiencies
We are pleased to announce that through our strategic partnership with my former business colleague and friend, Anita Angelo Hoag, Voncor Communications and Voncor Marine Marketing can now present Google AdWords planning, creative development and campaign management...