Social media continues its explosive growth; 2017 saw Facebook sign up its 2 billionth user and expenditures on web-based advertising exceeded TV ad expenses for the first time. Given this, it's not surprising that 90 percent of small business owners say using social media increased overall awareness, and 75% say social networks like Facebook, Twitter, and, more and
more, SnapChat and Instagram, drove more traffic to their websites.
Therefore, there is little doubt that putting resources against social media marketing in 2018 will pay dividends. However, being smart about it will compound the dividends you are able to realize. In this vein, here are a range of resources and tools to help increase your social media marketing understanding, abilities and results.
Social Media Management – the cost-effectiveness and efficiency social media represent as a marketing communication tool is unquestionable; using automated management tools can ratchet those benefits up significantly. We have experience with and recommend the following services to enhance your ability to manage your social media marketing efforts:
Buffer – For those who place a value on simplicity, Buffer offers a clean and easy-to-use interface with a predominant focus on scheduling. It's free, but for $10/month you get a great deal of functionality: buffer.com
Hootsuite – lets small businesses automate up to three social profiles and provides basic message scheduling and engagement monitoring for free. More robust packages, including analytics reports, start at $10.99 a month: hootsuite.com
Sprout Social – At an entry cost of $99/mo, Sprout is a bit expensive. But, if you have a web-based business or lean heavily into SMM, the comprehensive functionality, integration and intuitive interface is worth the investment: sproutsocial.com
Video Creation Tools – In 2017, research done by Kenshoo showed that social media video ad spend on was up by 130%; that percentage is expected to double this year. What's more,

Facebook continues to reward video-centric posts, especially those made using Facebook's LIVE feature with higher viewing percentages. However, it's not as easy as making a video and then being rewarded with higher viewership – the videos must be engaging and represent value to customers and prospects so they "like" and "share" them. Here are a few pointers on making great video content for social media:
Facebook Video Tools – Facebook advises marketers to make their videos in either vertical or square format (as opposed to horizontal/landscape – which won't work as well in mobile format). They also recommend placing the product name or key message in the first :15s of your video, which makes sense. Discover more Facebook Tips here.
Tips from Buffer – Experts at social media management platform Buffer also recommend videos in a square format, versioning your video to specific networks and that the videos focus on a single message. We agree with that, and more from Buffer.
Facebook Live – With a bit of forethought and focus on the right message or event, Facebook Live videos can be a very efficient and impactful way to launch into video. The audience appreciates small-budget productions which exude authenticity and enable spontaneity. Sprout Social has some great tips for launching a Facebook Live video effort.
Social Media Storytelling – "Stories", first pioneered by Snapchat, is a posting format which enables users to piece together photos, text and videos taken throughout their everyday lives to form a narrative. With Snapchat, these Stories disappear after 24 hours, making them real time and, sometimes, as raw as a medium can get. Today, Facebook and Instagram have rolled out their own version of Stories. This format is fun to use and view, and allows users to add filters, tags, and text.
One of the biggest benefits of Instagram stories is that they are discoverable, meaning Instagram users can find and view Stories by searching for relevant keywords. This taps into the Millenial and Generation Z desire for more authentic content. The key for success within the Story Format is focus and brevity; much the same as with the :30 TV spot of yesteryear. One of the best pieces we've seen on Story Format success was published by Gary Vaynerchuk.
Micro Influencers – Celebrity endorsement is a time-tested tactic used by many marketers over the decades; borrowing the cachet and awareness of a well-regarded celebrity to elevate their brand. Within Social Media Marketing, celebrities – or, more recently – micro-influencers – can play a great role in elevating your brand.
A micro-influencer is a celebrity within a very defined universe, and their posts on social media can prove very effective. In fact, they can deliver 11 times the ROI compared to traditional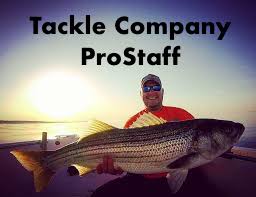 digital marketing, and 49% of people say they depend on influencers for their purchase decisions. Real world example? Within the fishing tackle category – which we know well here at Voncor – "pro staff" are anglers who are provided with complimentary fishing tackle, lures, lines, etc., who then blog about their experiences with this equipment on social media.
The key is to maintain authenticity and be transparent. Again, Generation X and, especially, Generation Z, will punish those brands they view as exploiting their interest in a micro-influencer. It's a delicate balance. Forbes recently published an interesting article about the topic.
Social Media Measurement – As with any marketing communications tactic, you won't know if your SMM has worked unless you measure its effectiveness. Three key steps here:  setting goals, knowing whether those goals were met and understanding the resources required to produce those results. Three tools to help in this assessment:
PostPlanner – this blog post has some very good insights on how to set social media goals. Use their SMART (specific, measurable, attainable, relevant, timely) method, and you'll set goals that will have your business humming.
Google Analytics – the industry standard for measuring success; you can use GA to measure social media effectiveness. This blog post by Kevan Lee has some great ideas, including setting up customized dashboards.
Sprout Social – a web resource focused on SMM, Sprout has some great tools for allocating and measuring resources required to mount a social media campaign.
Free Online Courses – If you aren't working with a company like us, or don't have a social media guru on your staff, there are any number of free courses in Social Media Marketing

(SMM), ranging from very broad Social Media 101 survey courses to very specific courses, like how to use Instagram to drive your marketing funnel. Three sources for great information or instruction:
Buffer – a key social media management platform we often recommend to our clients, they offer a wide variety of social media tutorials on their website.
eMarketing Institute – with a focus on industry certification, the Social Media Marketing course offered by the eMarketing Institute is designed for beginners.
Coursera – a leader in online learning, their Social Media Marketing Specialization program from Northwestern University is as comprehensive as it gets.
If you have any questions or would like to better understand how any of the above might apply to your business, please contact us. We'd be more than happy to discuss. Best of luck for 2018.